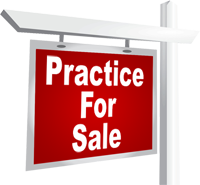 Well-established Plaintiff's P.I. firm in business since early 90's serving Silicon Valley, Central Coast, Bay Area and Central Valley for sale. Consistent annual gross revenue averaging $1.75M. Multiple existing offices serving a large, diverse population base in numerous counties located in San Jose, San Francisco, Oakland, Pleasanton, Redwood City, Fresno, Salinas, Santa Cruz, Monterey, Gilroy, Hollister and Watsonville. Broad-ranging in-place attorney internet advertising would allow new ownership to base the firm in any of these locations. Highly-experienced, loyal staff members desire to remain on with new ownership, thus making this a truly turn-key opportunity for the right new owner.
Transition assistance is available.
For more information call (800) 837-5880 or e-mail forsale@lawbizregistry.com.
Areas of Focus:
Revenue:
$1.75 million per year