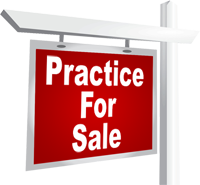 A well-established and highly respected Bay Area defense law firm in business since 1986, ideally located near San Francisco and Oakland Workers' Compensation Appeals Boards, seeks to sell or merge business with a capable, experienced firm or individual.
Excellent clients include insurance carriers, hospitals and public entities who provide stable, recurring income.
A practice management operating system, account management, human resource and incentive program. Cyber security protocols and insurance are in place to protect client information and the firm.
This is an excellent opportunity with capacity for continued growth in revenues.
For more information call (800) 837-5880 or e-mail forsale@lawbizregistry.com.
Areas of Focus:
Revenue:
Annual revenues exceed $1.2 million.