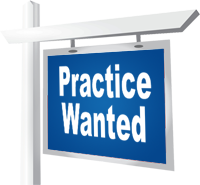 Estate Planning, Trust & Probate Law
We have successfully acquired the Estate Planning, Trust & Probate law practices of several attorneys who have exited the practice of law.  Their clients are happy with our firm. We are looking for additional practices. Please contact us. Your interests and the interests of your clients will be protected.  We are experienced not only in acquiring practices but have many certified specialists in our firm. All inquiries will remain strictly confidential.
Desired Location:
Greater Sacramento Area, Bay Area of Northern California and Southern California.
Desired Areas of Focus:
Los Angeles/Ventura County/Orange County
Sacramento/Davis/Folsom area
Bay Area
Desired Revenue:
$300,000-$5,000,000
Contact:
James Cunningham
Office: 530-269-1515
Cell: 805-390-8190